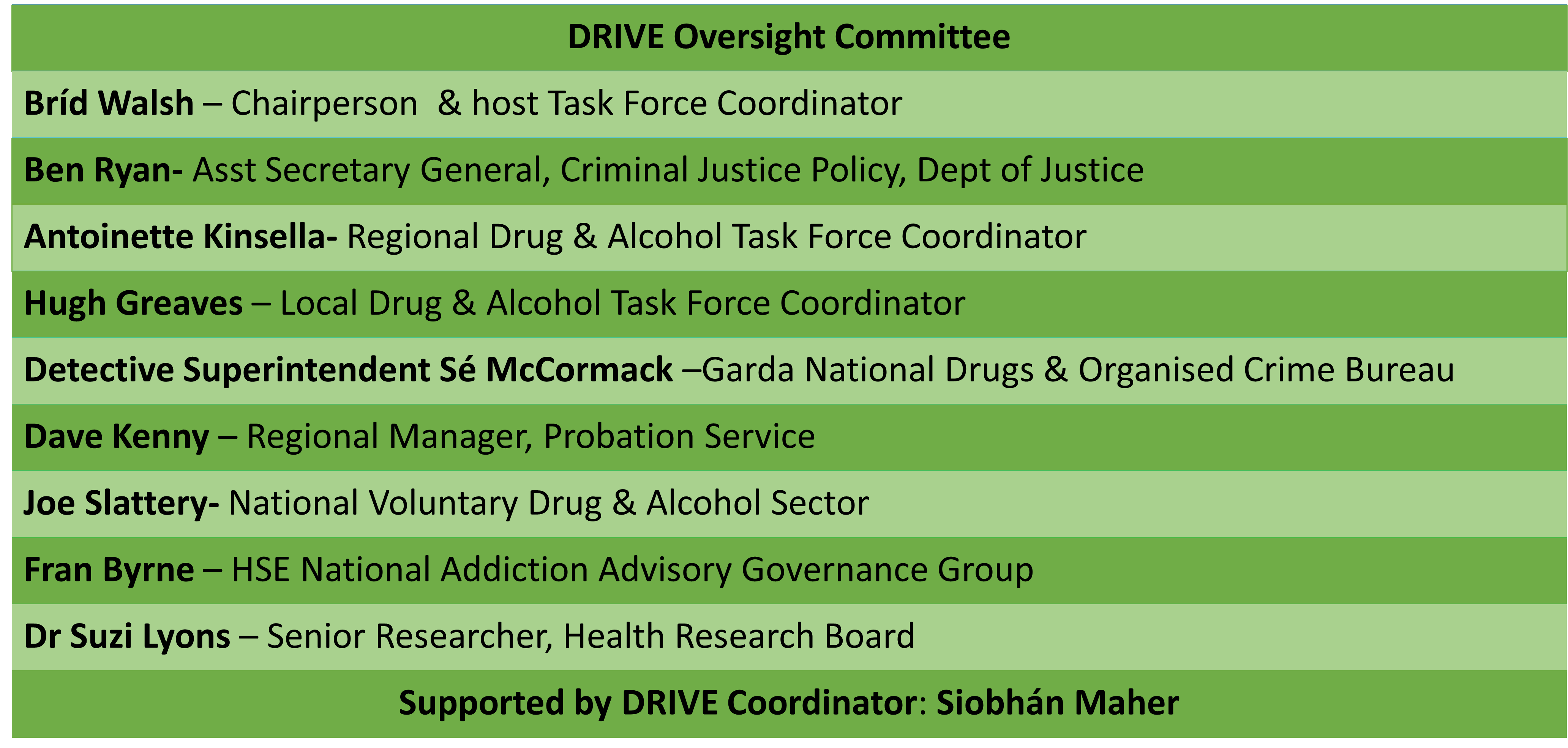 DRIVE (Drug Related Intimidation & Violence Engagement) is an interagency project with systems and structures to respond to drug related intimidation and associated violence (DRIV) in Ireland. The project is funded by the Department of Health through its drug initiative. The key objective of the DRIVE PROJECT is to support victims and build the capacity of communities around Ireland to respond to drug-related intimidation and violence. We help services to support victims of drug related intimidation with bespoke training, resources and signposting to local specialist support services. Our training is informed by people with lived experience and other experts. Most importantly we ensure that anyone who is a victim of drug related intimidation whether they are a family member or a drug user themselves can receive non judgemental, confidential support and access to services. Shame and Stigma can often prevent people from accessing support. Through DRIVE, whether you are a service provider or a victim of intimidation there is a pathway to support for you.
Organisational and governance structures:
The project is overseen by the DRIVE Oversight Committee which has members from the Garda National Drugs and Organised Crime Bureau, the Regional and Local Drug & Alcohol Task Force Coordinators Networks in Ireland, HSE National Addiction Advisory Governance Group, National Voluntary Drug & Alcohol Sector and Probation Service. The Chairperson of the DRIVE Oversight Committee has responsibility for the management of the DRIVE budget and of its staff including the DRIVE Coordinator. The DRIVE Coordinator supports the implementation of DRIVE on the ground through facilitating the DRIVE Liaison Network which is made up of nominated link people for DRIVE in each region and also supports the development of training and capacity building for services to support victims.